5 tags
Heal fast Mamba: An Ode to Kobe Bryant
I missed the Laker game last night. I was checking the score updates on my phone, reacting with delight when the Lakers pulled out a 118-116 win over the Warriors. My mom attended the game, and when she texted me asking if I had heard about it, I responded emphatically—"Yes!!!" (three exclamation points—even more embarrassing in hindsight). Only later did I discover the meaninglessness of this...
9 tags
NBA Magic and Fantasy
This was an actual starting lineup in the National Basketball Association tonight, courtesy of the post-Dwight Howard Orlando Magic:  PG: Ish Smith SG: E'Twaun Moore SF: Mo Harkless PF: Josh McRoberts C: Nikola Vucevic The Magic still managed to crack the 60-point plateau, falling 78-61 to the Bynum-less 76ers. Yes, this is how I make myself feel better about the Lakers' first...
8 tags
9 tags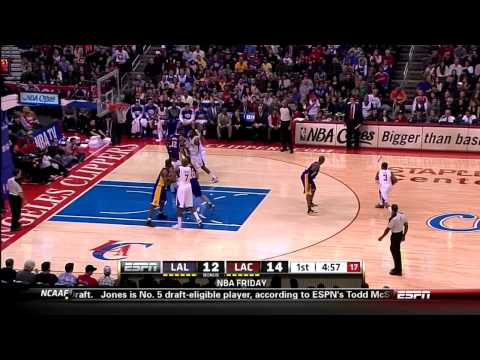 12 tags
Jay-Z, Avery and Brooklyn hype gone sour
On the opening day of October, the mesmerizingly peculiar Barclays Center introduced itself to the world with a triumphant Jay-Z return-to-Brooklyn concert. If you haven't listened to Jay-Z's music or read and heard anything about the rap mogul and Beyonce beau, well, Brooklyn is kind of a big deal to him. It's the hard-knock borough that defines him and his ascent from rock-bottom drug dealer to...
5 tags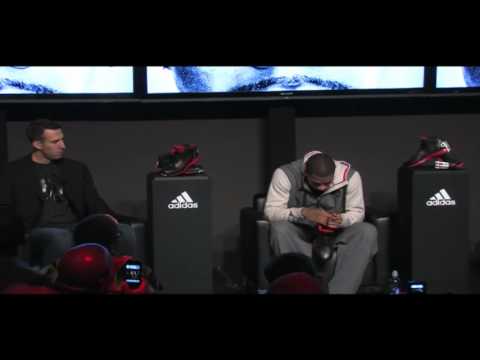 8 tags
Not-so-Angelic in Anaheim: Blown lead worsens...
In the heat of a playoff hunt that they once expected to be a whole lot cooler, those big bad Los Angeles Angels of Anaheim squandered an eight-run lead and lost to the Tampa Bay Rays, 10-8, on Saturday night. The Angels now languish eight games out of the division lead and 3.5 games away from one of two wild-card spots, playing catch-up to even the Baltimore Orioles, who last saw the playoffs...
3 tags
16 tags
NBA GMs: Prototypes and Failures, Part 2:...
  In Part 1, I examined the masters of the metropolises, Mitch Kupchak and Pat Riley, and their less successful big-city counterparts, Billy King and Glen Grunwald/James Dolan. Now let's look at some of the executives on the rougher side of the NBA landscape, competing in the small markets. Small-Market Prototypes: R.C. Buford/Gregg Popovich (San Antonio), Sam Presti (Oklahoma City) Before he...
5 tags
13 tags
NBA GMs: Prototypes and Failures, Part 1:...
MLB isn't the only league with a gulf between the big-market titans and small-market penny-pinchers. In fact, the superstar-driven NBA might have even more of a parity problem, with headline players consistently forcing their way into the glitzy metropolises, tougher collective bargaining agreement be damned. With Dwight Howard headed to Los Angeles, seven max-contract players...
6 tags
Today, I wore my Kobe Bryant T-shirt to Chinese class hoping it would give me luck on our final examination. It did not.  Little did I know that the Lakers were wrapping up a years-in-the-making blockbuster bringing Dwight Howard to Los Angeles, and with Pau Gasol staying put.  There is a God out there after all. His name is Mitch Kupchak. Eerily enough, I'm almost certain I was...
12 tags
Not missing Pujols, may miss playoffs: Another...
As world viewers transfix themselves on funky Olympic sports like skeet shooting and synchronized diving, one sport banished from Olympic competition has some quirks of its own. A decade after the 2002 Oakland Athletics and almost as long since the release of Moneyball (the book), baseball is still severely unbalanced. With no salary cap and a deeply flawed free agent system, rich teams and poor...
9 tags
CCTV, the Olympics and Me: A collection of random...
Among the many features of China that now hold a special place in my heart, the sports channels of China Central Television deserve high-ranking status. On Sunday night, three Wash. U. friends and I tuned into some CCTV channels to watch the London Olympics.   Before I share the tangential series of thoughts into which the three-hour, five-sport Olympic-viewing session spurned my easily...
8 tags
Ned Colletti: Wizard of the Trade Deadline Bill...
For all his flaws as an executive, Dodgers G.M. Ned Colletti has rocked the trade deadline since 2006. (Note: if Zach Lee, our only player on FanGraphs' Top 50 Prospects list, is included in a trade for Ryan Dempster, I will promptly return to writing critical posts like this one and this one). Earlier this week, he acquired three-time All-Star and two-time Silver Slugger Hanley Ramirez for two...
12 tags
The Legend of Lob City: a crash course in...
About a week ago, my friend Yuxiao Qian asked me to watch this video and answer a related question: "Do you consider your writing to be more about strategies and specific analysis or more about presentation and eloquence?" My answer (modified for clarity and conciseness): the best writers combine eloquence and sound analysis in their stories/commentary, but analysis must always be the...
7 tags
Losing Lin: A dumb offseason gets dumber
Just when I thought this offseason couldn't get any wackier and nonsensical, the New York Knicks came along. Even with Isiah Thomas gone, the Knicks haven't changed.  In a close call with Portland Trail Blazers G.M. Neil Olshey's decision to turn down three first round picks/Derrick Williams and  picks for Nicolas Batum, New York's reported refusal to match Houston's three-year, $25 million offer...
12 tags
The NBA: Where Wacky and Nonsensical Offseason...
Football is America's most popular sport and baseball is its pastime, but basketball is quickly turning into its most fascinating. The NBA hasn't been so star-studded since the late '80s/early '90s (so argue all you want about the 1992 Dream Team vs. the 2012 Redeem Team 2.0), the commissioner is a madman-extraordinaire and most of the people running franchises seem to have left their brains on...
10 tags
No sympathy for Ned
Let the record show that on Friday, June 29, 2012, the Los Angeles Dodgers fielded a lineup with the following highlights: batting leadoff, a player with a .276 OBP; batting third, a 36-year-old second baseman on his ninth team with a career OPS of .702. Also in the lineup, a first baseman with an OPS more befitting of a 36-year second baseman on his ninth team, plus a rookie with a .184 OBP. The...
8 tags
Super Bowl pick: Giants 31, Patriots 24
After the Giants spoiled their dreams of an undefeated in 2008, the Patriots are seeking revenge. Unfortunately, this New England team doesn't have the same talent as that loaded squad from four years ago, especially on defense. The hodgepodge unit performed admirably against the Ravens and Patriots, but Eli Manning and the Giants' deep-ball threats of Hakeem Nicks, Mario Manningham and Victor...
4 tags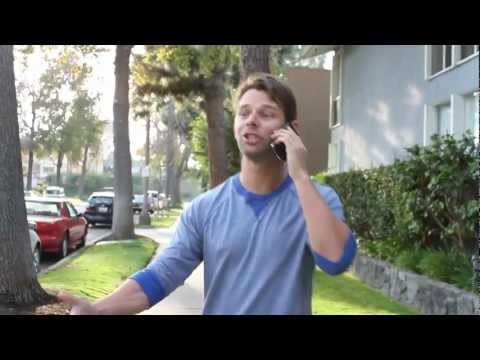 9 tags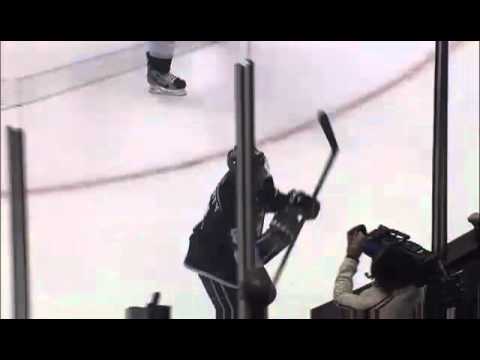 9 tags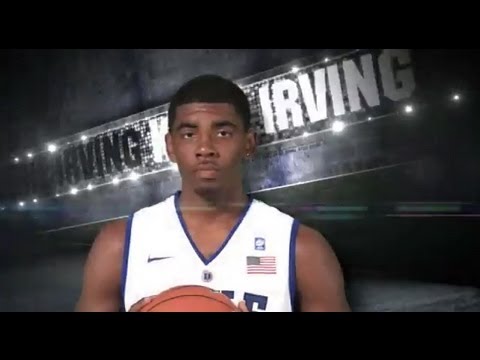 10 tags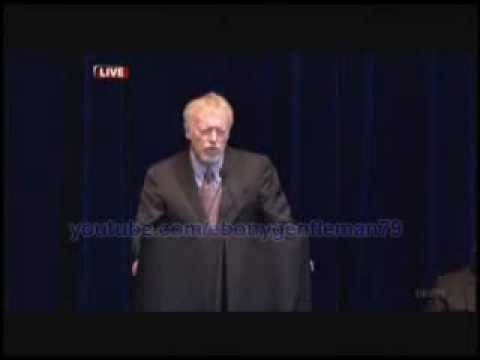 15 tags
MLB offseason: the good, the bad, the ugly and the...
St. Louis Cardinals The defending champs had money to spend after losing Albert Pujols, and they spent it wisely, signing Carlos Beltran and reportedly Roy Oswalt. The former Astros teammates have seen their best years pass, but both were undervalued in free agency. Oswalt battled back problems last year, and Beltran played his first healthy season since 2008. The pair of 34-year-olds'...
8 tags
Chris Paul and Pau Gasol aren't playing nice →
How would you feel playing the guy you were traded for? Click the link above to view video and analysis of the Paul-Pau skirmish from LA Times Lakers blogger Mark Medina. 
8 tags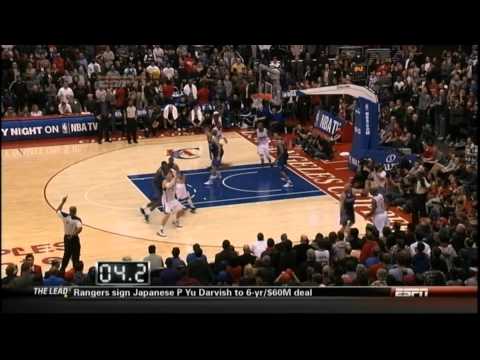 6 tags
8 tags
The superior LA basketball team is...
Rolling through a five-game winning streak, it only took one game to crush the cautious optimism surrounding the young Lakers' season. Kobe got his 40 points for the fourth straight game, his longest streak since an incredible nine-game run in 2007, so whoopdee-doo to that. Chris Paul had 33 points and six assists for the Clippers, who thumped the Lakers for the third time in a month. Yes, those...
2 tags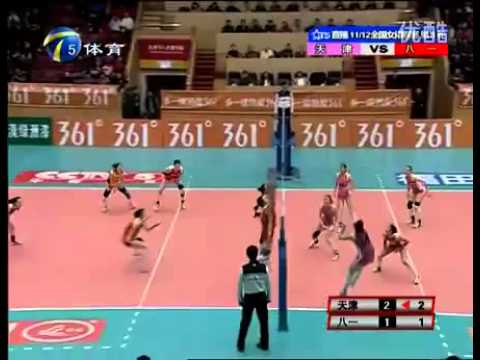 9 tags
ESPN NBA 5-on-5, plus me
ESPN.com's 5-on-5 NBA roundtable has proved to be an excellent feature for the Worldwide Leader in Sports. Rotating sets of NBA bloggers from the TrueHoop Network share their opinions on hot button topics. Wednesday's discussion focused on surprise players from the young season. I have provided the full text below and added my views on each question.  1. Who is the early leader for...
7 tags
What's the matter with Deron Williams?
Deron Williams' name still swirls around the Internet in discussion of how much longer he will remain a New Jersey (soon-to-be Brooklyn) Net. Williams will be a free agent after this season, and the Nets have little talent surrounding him right now. They have all of their eggs in the Dwight Howard basket, hoping that a package built around Brook Lopez is more attractive than the...
5 tags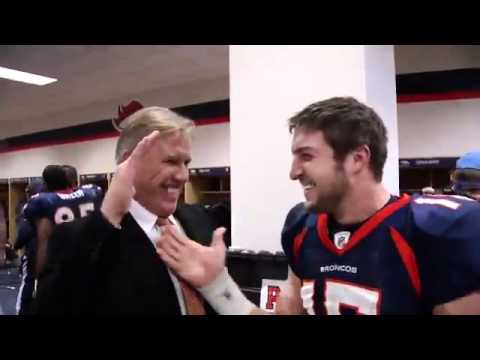 3 tags
5 tags
The Tim Tebow era: fun while it lasted
If any uncertainty still surrounds the Denver Broncos' quarterback situation for next season and beyond, it will be emphatically and decisively quashed Sunday by the Pittsburgh Steelers' defense.   After Troy Polamalu, James Harrison and Co. are done with him, Tim Tebow will no longer be the quarterback of the future in Denver. If his three interceptions against Buffalo in Week 16 and...
8 tags
5 tags
David Shaw, what were you thinking?
Andrew Luck may not have won the Heisman trophy, but he was the best pure passer in college football. He proved it Monday night in the Fiesta Bowl, completing an astounding 26 of 30 passes against Oklahoma State.  Yet in Stanford's only overtime possession, Head Coach David Shaw trusted a freshman kicker, who had botched a 35-yard kick just minutes before, over his star quarterback. Instead...
4 tags
9 tags
Looking back and looking forward after NBA Week 1
David Stern has the league he wants Chris Paul is a Clipper now, but that doesn't stop me from occasionally daydreaming about an alternate reality—a crazy NBA universe where team executives can make their own trades, where coaches and players can make minimally controversial comments without fear of monetary retribution. To me, that parallel universe would look something like this.  ...
3 tags
Hopefully Otis Smith doesn't read the LA Times... →
Los Angeles Times Page 2 scribe T.J. Simers calls out Andrew Bynum for persistent apathy and immaturity, on and off the court. Bynum will be a huge boost to the Lakers when he returns from suspension on Sunday, but he has no place as a long-term fixture for the proud franchise.  I have a suggestion for a three-team trade to land Dwight Howard and a solution at point guard. Like the failed Chris...
6 tags
Ned Colletti at his worst
I am hypercritical of professional team executives. When it comes to the Lakers and Dodgers in particular, the general managers and owners have never been immune from my temporary or permanent wrath. My respect for the men in power is alternately overwhelming and nonexistent, always accompanied by an (un)healthy dose of cynicism.  All my emotions have been on display for Ned Colletti's tenure as...
7 tags
Emotional blow, economic boon: letting Pujols walk...
I've only been living in St. Louis for only 3½ months, and the Dodgers are my favorite team.  But this one hurts.  I can't even imagine how lifelong Cardinals fans are feeling right now, after waking up to the news that face-of-the-franchise/best-player-in-baseball Albert Pujols bolted St. Louis for the big bucks in Anaheim (yes, let's clarify that is where the Angels play, not...
5 tags
A good day for Dodger fans
There haven't been many opportunities in the last year to type or say the words you see in the above headline, but today's Blue Crew news is deserving of them. Earlier, Magic Johnson announced that he is partnering with former Braves and Nationals executive Stan Kasten and Guggenheim Partners CEO Mark Walter to make an ownership bid for the Dodgers. Of course, Magic is only the latest...
6 tags
Matt Kemp deserved NL MVP
While I'm happy to see the Milwaukee Brewers' Ryan Braun join the ranks of Jewish baseball legends like Sandy Koufax and Hank Greenberg as an MVP winner, this year's National League award undoubtedly belonged to Los Angeles Dodger Matt Kemp. In support of Braun, ESPN's Jim Caple argued that "the award is for the league's Most Valuable Player, not its best or outstanding...
Intentional walk blundering, Part 2
Last night I went on a minor rant about the imprudence of the two-out intentional walk. It's about to become a major rant. I didn't have time to watch Game 3 of Diamondbacks-Brewers, but today's New York Times game recap informed me that Milwaukee manager Ron Roenicke was guilty of the same error in judgment as Tony La Russa/Dave Duncan in Game 3 of Cardinals-Phillies.  Arizona...
Intentional walk costs Cardinals in Game 3
When the pundits examine the Cardinals' Game 3 NLDS loss to the Phillies tonight, they will question the decision by Tony La Russa to let pitcher Jaime Garcia hit for himself in the sixth inning with two men on base and two out. Garcia struck out, leaving the score knotted at 0-0.  The next inning, Garcia surrendered a three-run homer to pinch-hitter Ben Francisco, handing the Cardinals...